Gall & Gall store communication
Automated solutions for a highly dynamic client.
Objectives
Marketing materials / Point of sale / Printmanagement
Brief:
Gall & Gall operates around 650 stores throughout the Netherlands. While they have a uniform format, all of the stores still differ slightly from each other in terms of layout, size and range. The assignment for Altavia Unite is to provide all of the stores with customised POS materials.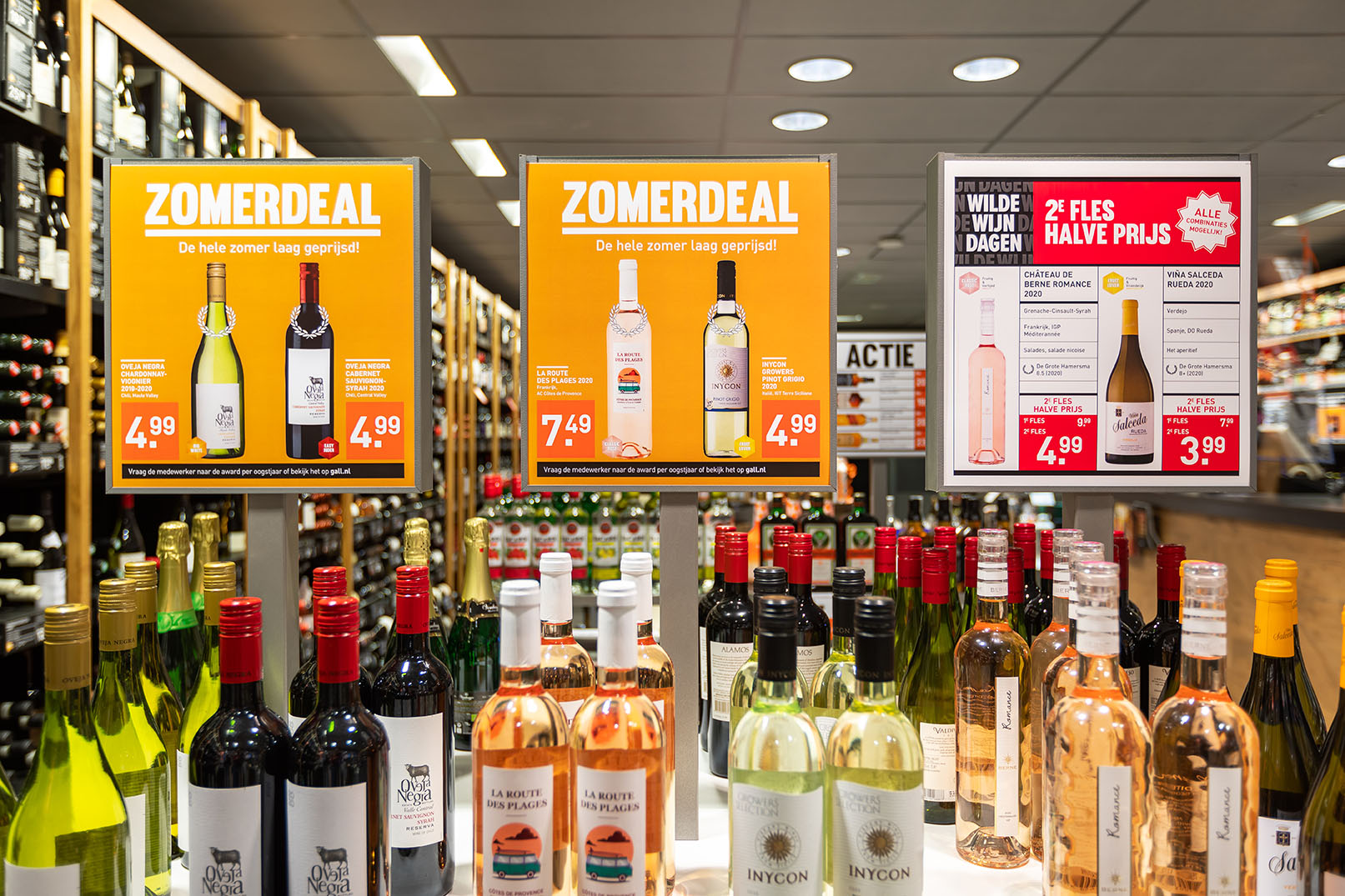 Challenge:
Gall & Gall is a highly dynamic client, which means that we do a great deal for them in a short period of time. We take care of the printing and logistics, and provide targeted aftercare. Aside from providing store communication materials, we also take care of the entire Gall & Gall Direct Mail process, and supply customer cards and gift cards.
Solution:
At Altavia Unite, we use MyRetailer to help shape this process. This communication portal supports the creation of campaigns, the automated layout of communications and the delivery of external PDF files. Using the store DNA module, we establish and dynamically maintain all means of communication for each store.
This means we can use MyRetailer to deliver fully automated POS communications in exactly the right way. The stores have access to an online shop with communication materials, with print-on-demand functionality.