This new working method means all campaigns are always on-brand.
Objectives
Point of sale / Campaign / Design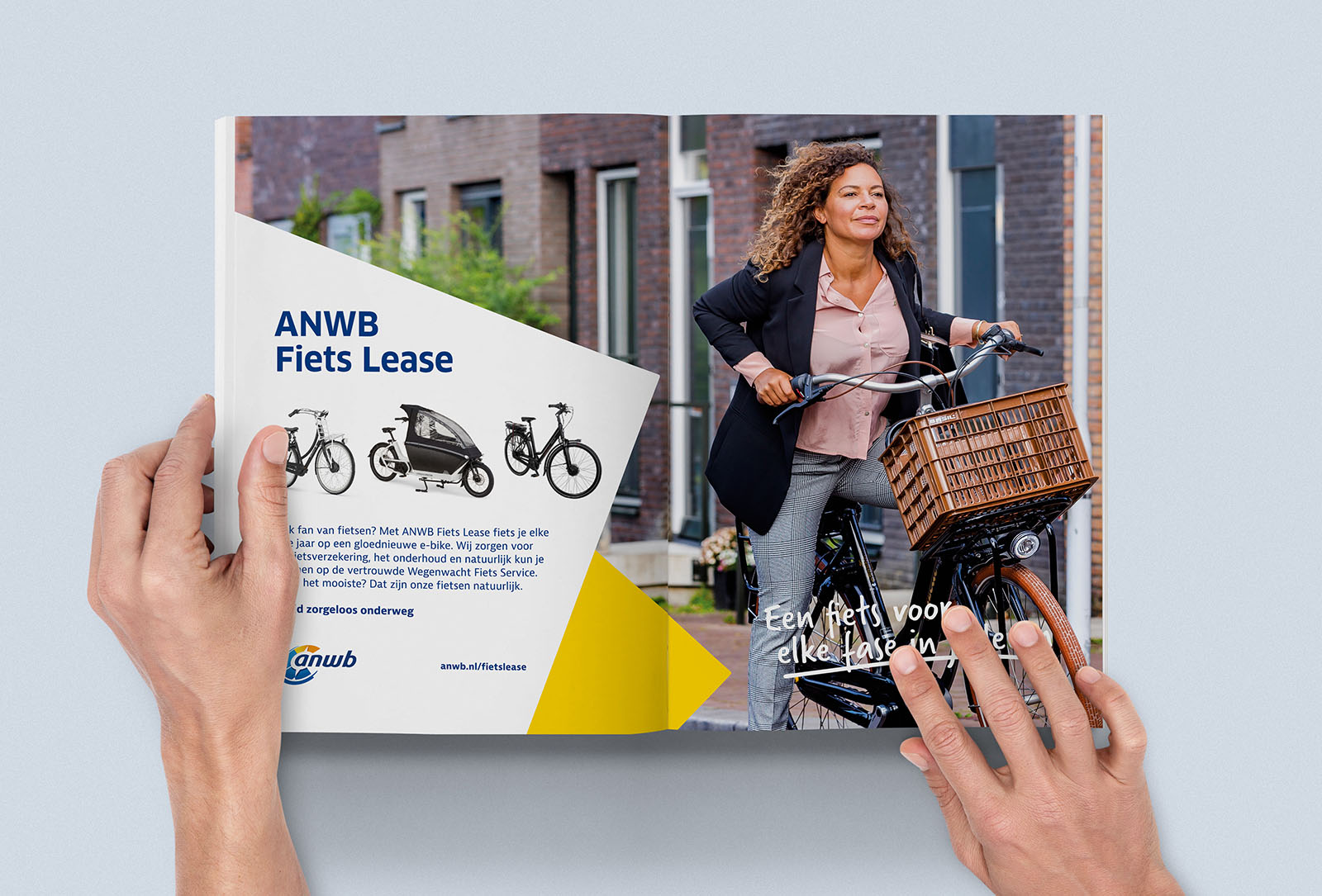 Brief:
ANWB joins forces with Altavia Unite over 26 times a year to design POS campaigns. We do this using templates. The campaign content is different each time, but the ANWB corporate image is fixed. ANWB asked altavia.unite to further accelerate this process by re-analysing existing campaigns and improving the templates where necessary.
Solution:
Saving time and working more efficiently starts with a good analysis. Before we re-designed ANWB's working method, we put the campaigns through extensive analysis and testing. We also decided to develop an improvement plan together with ANWB, providing a new, smart foundation with corresponding workflow. This enables us to accelerate the design process for all future ANWB campaigns.
'We review the design each quarter to make sure we safeguard the corporate image effectively.'
Result:
Our analyses showed that the briefing process could be accelerated. We simplified this so we can deliver all campaigns within budget and schedule. We also introduced a Digital Asset Management system within the workflow. We save all designs here so that assets can be retrieved quickly whenever needed. We now also review all the client's templates and campaigns each quarter, ensuring that each ANWB campaign is always on-brand.