Supplying marketing materials HEMA
A new communications container, 700 unique rolling containers, and vastly improved efficiency.
Objectives
Marketing materials / Point of sale / Fulfillment
Brief:
For many retailers, a smooth and efficient provisioning process for store branches is essential. That goes for HEMA too. That's why the brand decided to outsource the logistics flow for the marketing communications container to a specialist. The task for altavia.unite was to package and supply all communications materials, signage and samples to all European branches in a smart, efficient way, and in an automated manner where possible.
Solution:
As always, we first took a look at the existing process, taking stock of the marketing materials and contacting all of the suppliers in order to find out how we could deliver the resources as efficiently as possible. We then advised HEMA to set up an online shop for marketing materials, with an additional cross-dock solution and a new communication container with a special sleeve.
'Our solutions led to savings in the marketing department equivalent to 2 FTEs, just through smarter work methods.'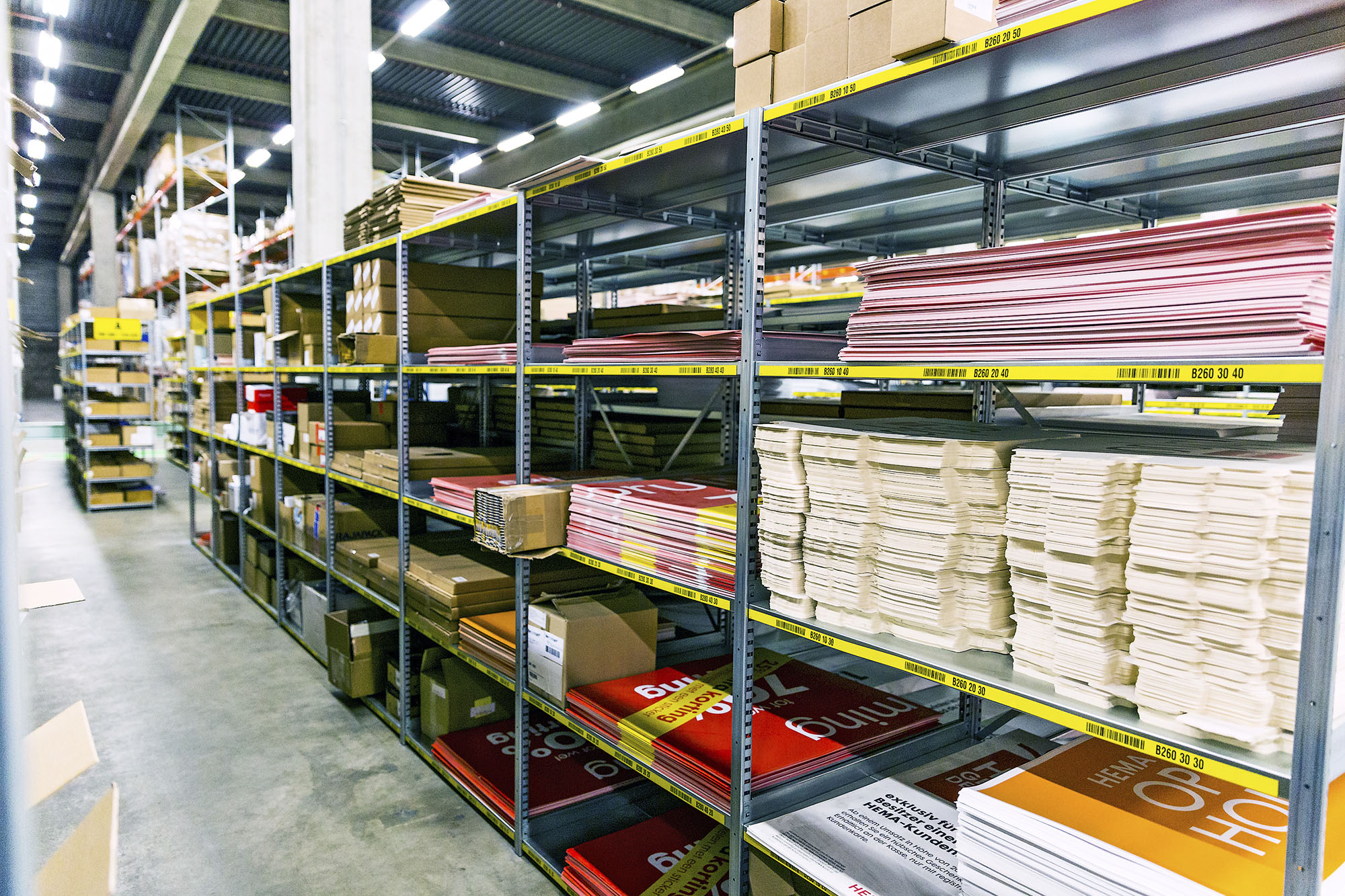 Result:
All materials are now efficiently collected and packaged for each store in our unique HEMA packing line. We then send out more than 700 unique rolling containers to all store branches. This new approach has reduced campaign lead times by over two weeks and has led to a saving of 125K in the cost of packaging materials. The branches themselves now also spend 20% less time on placing the marketing materials.