De Bijenkorf chooses My Retailer
The team can use My Retailer to create all communication materials in-house.
Services
Retail marketing tooling
Objectives
Print / management / IT tooling
Brief:
De Bijenkorf's current focus is to introduce its premium experience strategy. This will enable de Bijenkorf to achieve international top-level quality in brand, service and store experience. By focusing on premium experience, de Bijenkorf can connect better with its clients' current demands. This choice for a premium experience strategy is the biggest investment programme in de Bijenkorf's history. They asked altavia.unite to devise a new solution to support printed communications in the stores. The requirements?  Easy to use, cost-efficient and cloud-based.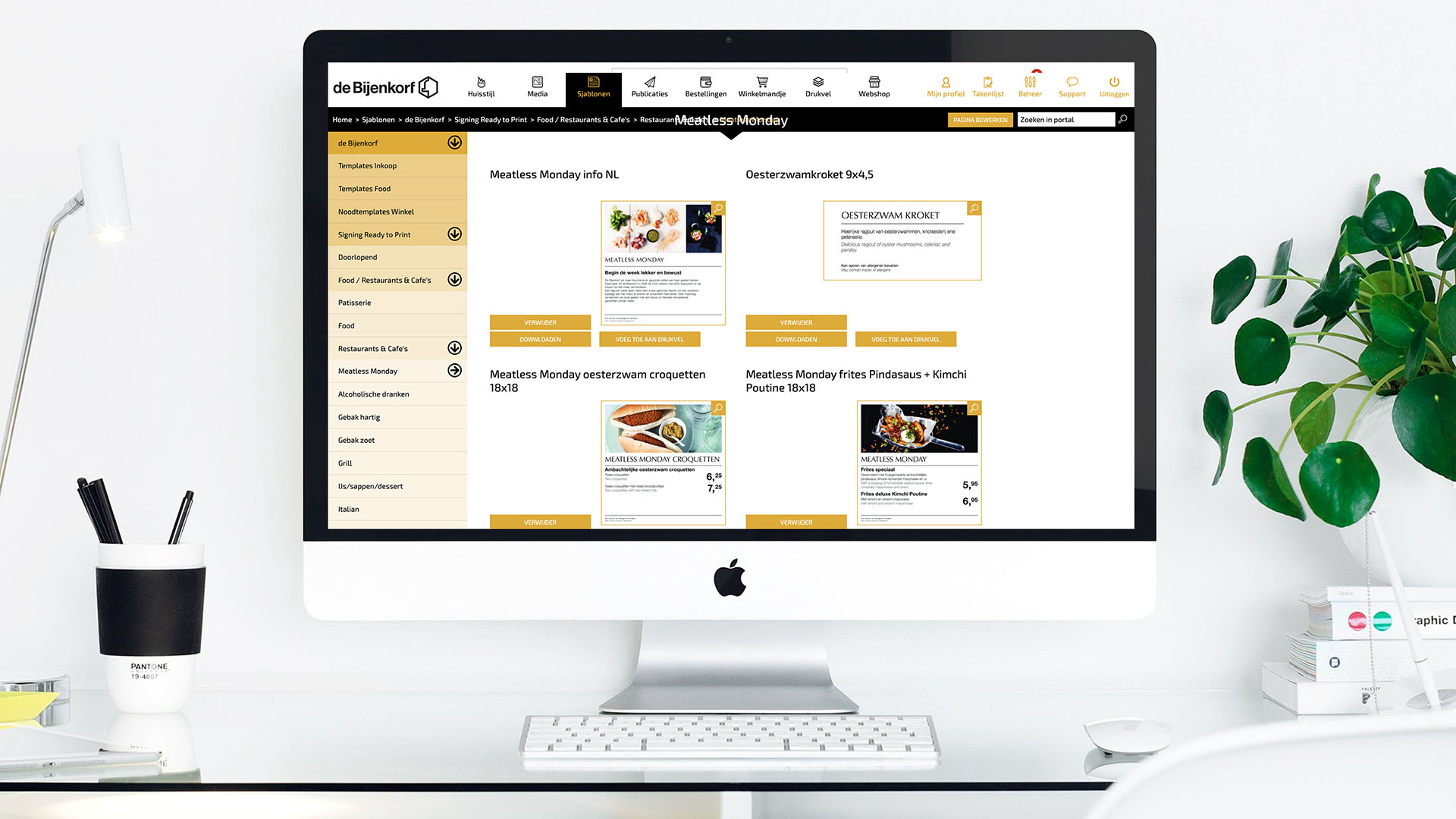 Solution:
With a deadline of less than six months, we had quite the task ahead of us. We decided to conduct a thorough analysis of the current process before starting at the drawing board. An extensive intake with all stakeholders enabled us to map out the new tool's requirements and needs. The idea: My Retailer, a new, smarter and more efficient solution that allows de Bijenkorf employees to get to work easily and independently. My Retailer supports printed communications in the stores.
Result:
'In six months we developed a completely new in-house tool. A huge challenge but we did it.'
Within the deadline, we developed a completely workable, cloud-based application that de Bijenkorf can use to develop its own communication resources. The tool was extremely well-received and people started using it immediately. We have now even added two features to this: an online store module and a Printing On Demand solution. For in-house printing, the head office creates promotional communications using fixed templates. These promos are prepared in campaign files that the stores can access. Many hundreds of promotions are processed in this way.
The required content, such as logos and photography are all available in the DAM for the various publications.
My Retailer supports printed communications in the stores. The stores can also use the 'custom catalogue' print on demand section to order semi-permanent signage. Of course, also with templates that they can edit.
Everything is supported within an e-mail notification, workflow and approval structure.